Brief Introduction:
The friction welding machine converts mechanical energy to thermal energy through spin friction at high speed so as to increase the surface temperature of the workpiece being welded. Pressure is applied after melting to weld the parts together. It is not limited by workpiece sizes and materials. Compared with other techniques, the spin welding can reach a welding strength almost as high as the plastic body itself.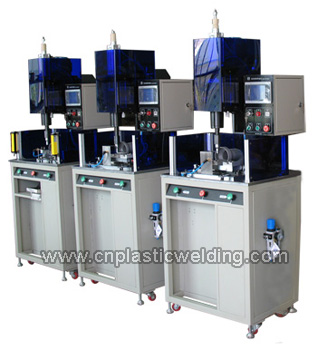 Friction welding machine
View how it works:
Service Process:
You offer information of the workpieces being welded ( like pictures, materials, sizes, requirements, etc.. If have samples, you'd better to send us some to perform the welding test )——If can be welded, we provide offer sheet——Once confirmed, sign a contract——You paid deposit——Equipment manufacture——Pass your acceptance, and after the receipt of your balance payment, deliver device to you.
Some Application Examples:
Float ball, Mechanical and electrical valve, etc..