Brief Introduction:
The spin welder can be applied for welding revolved plastic workpieces, on which angular precision positioning is required. The servo controls the angular positioning, so its degree of automation is high and the angular positioning accuracy can reach as high as 0.01 degree.
Device Characteristics:
a. PLC controls;
b. Touchscreen MMI;
c. Automatic fault diagnosis, grating sensing security protection;
d. Data carving mold, polishing craft, high precision;
e. 1-year warranty.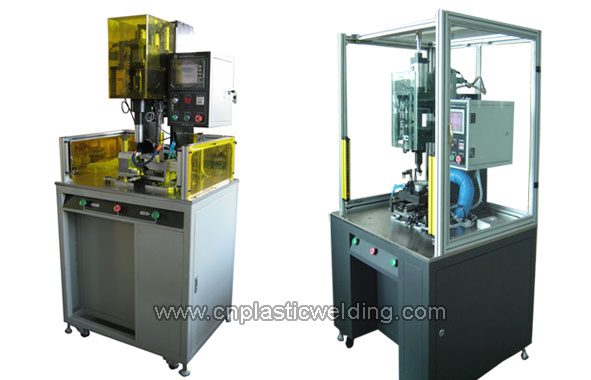 Servocontrol spin welding machine
Service Process:
You offer information of the workpieces being welded ( like pictures, materials, sizes, requirements, etc.. If have samples, you'd better to send us some to perform the welding test )——If can be welded, we provide offer sheet——Once confirmed, sign a contract——You paid deposit——Equipment manufacture——Pass your acceptance, and after the receipt of your balance payment, deliver device to you.
Some Application Examples:
Float ball, Mechanical and electrical valve, etc..