Brief Introduction:
By performing ultrasonic nonel-tube sealing and labeling simultaneously, the sealing and labeling machine simplifies the working precedure, improves the quality and enhances production efficiency by 4-5 times per capita.
Device Characteristics:
a. Proprietary tooling structure ensure the airtightness of the sealing of ultrasonic, that is, no water-seepage 20m underwater in 24 hours;
b. Combined with Optical fiber sensing technology, controlled by SCM, segment labels are feeding in length automatically , quickly and accurately, the error is within 0.3 mm;
c. Original flexible ultrasonic melt cutting technology, automatically welding and melt-cutting labels while ultrasonic sealing, guarantee the life of cutter and welding horn;
d. 1-year warranty.
| | |
| --- | --- |
| Power | 1500W |
| Frequency | 20KHz |
| Product Percent Of Pass | >99.9% |
| Size | 800mm*800mm*1800mm |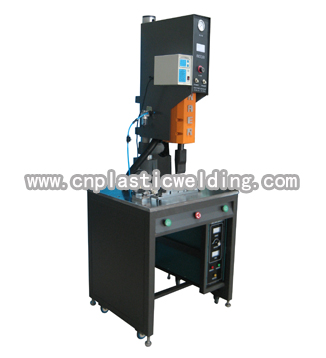 Sealing and labeling machine
View how it works:
Service Process:
You offer information of the workpieces being welded ( like pictures, materials, sizes, requirements, etc.. If have samples, you'd better to send us some to perform the welding test )——If can be welded, we provide offer sheet——Once confirmed, sign a contract——You paid deposit——Equipment manufacture——Pass your acceptance, and after the receipt of your balance payment, deliver device to you.
Application Examples: